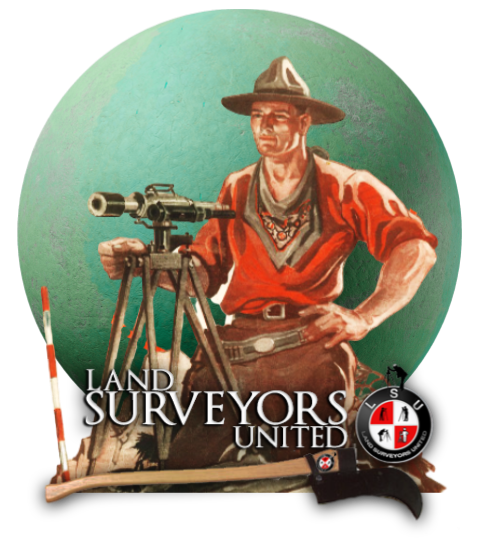 Welcome to Land Surveyors United Resource Wiki!
This is a follow up to the post The Best Land Surveyor Resources you May Not Be Using
Land Surveyors United Community will turn 15 years old in 2022!  We've come a long way, together.  Keeping this community alive has been a labor of love to say the least.   My love for all of you, even those I haven't yet met, is what keeps me active and in constant pursuit of ways to make the community better, with no budget.  Every single day, the tools below help a surveyor find a job, source affordable equipment, solve a problem or simply improve in their surveying career.   This post is all about the mountain of free tools that have been developed to make your life easier.  No one paid me to build these tools, but judging by the feedback over the years, they are needed.   I only ask that if you find them useful, please consider making a contribution to help with the financial upkeep of the community.  
Updated Global Member Map - Where else can a surveyor connect with other surveyors in literally every country on planet Earth?
We are all here to become better land surveyors.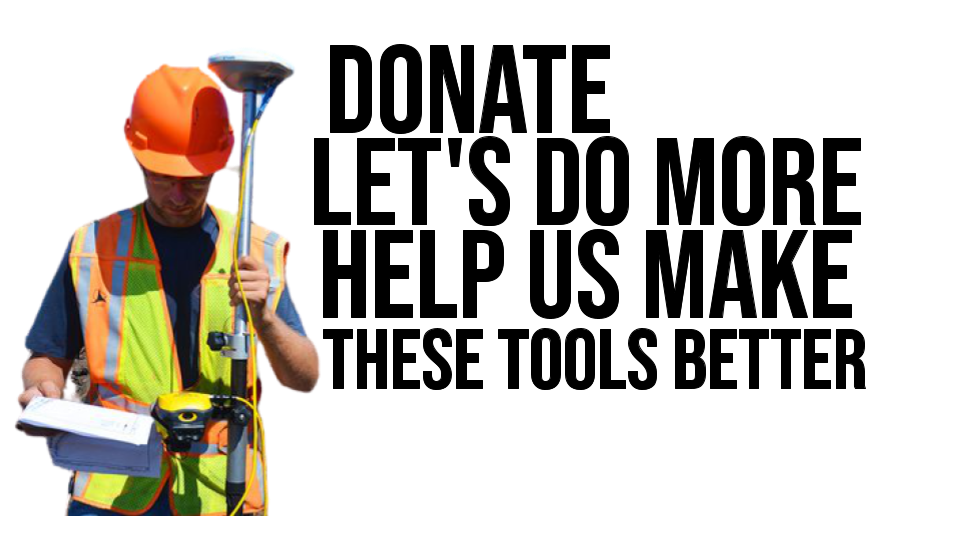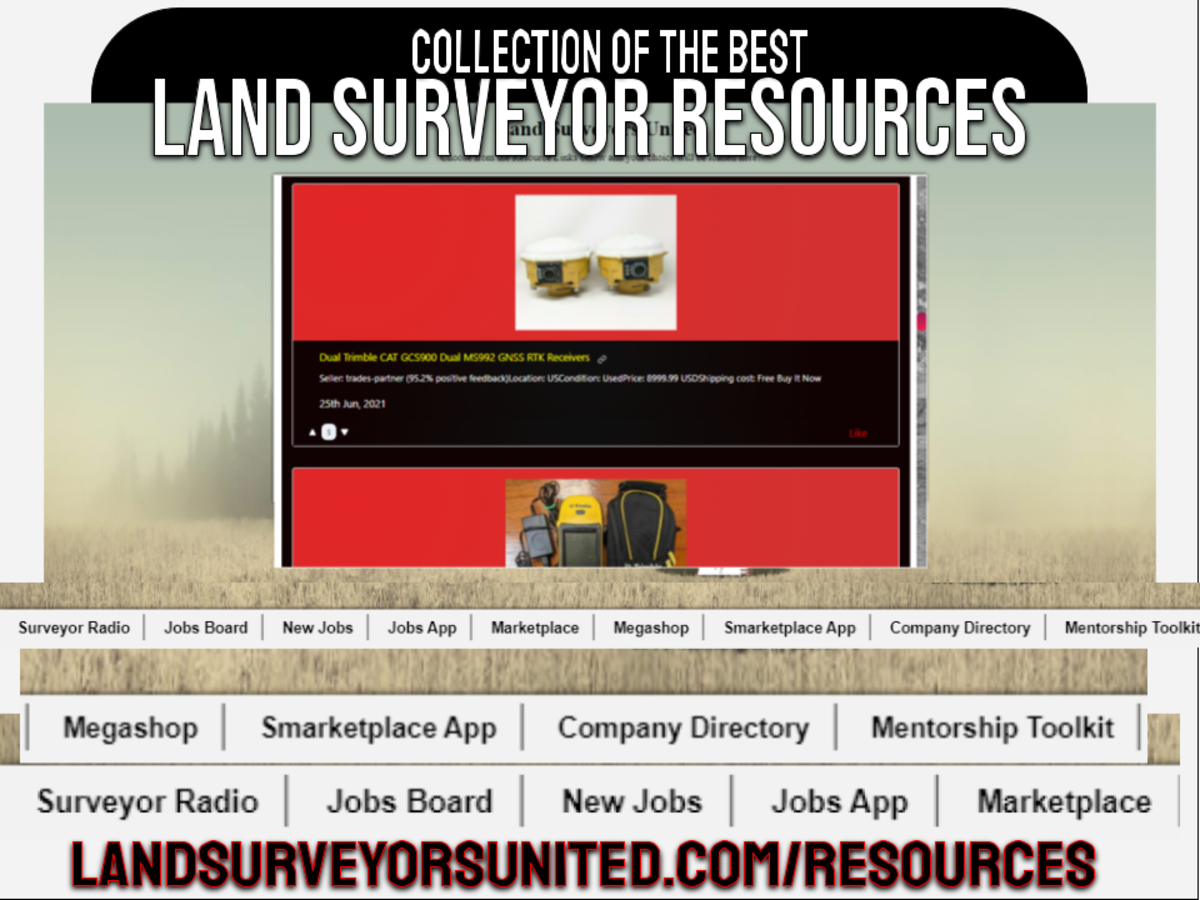 That is a LOT of land surveyors in one place!  Tap into it!  Share your Experiences in Land Surveying inside the community and then share the community with your fellow surveyors around the world.  As a grassroots community, funded by our members, we have no boundaries aside from those we impose upon ourselves.  
Second, if you have not looked at your Community Profile in a few days, you should!  You will now see that you have quick access to all of the tools I am about to introduce to you right from there. Not only should you try to keep your profile information up to date, there are many aspects of your profile that you can customize.     This URL will take you right to your profile:  https://go.srvyr.com/you
Now let's get to the good stuff....
New Tools and Resources...
I've been hard at work this week creating resources to make your life easier. Whether you are looking for deals on Surveying Equipment, trying to find a surveyor job or fill a position in Land Surveying or just looking for tools and resources for improving your day to day as a Land Surveyor, you'll want to check the following new resource pages. I'll keep this short in order to give you time to check out the new additions to the site.
The Surveyor Megashop is a new, more compact way of viewing deals on equipment and software from the Smarketplace Mall.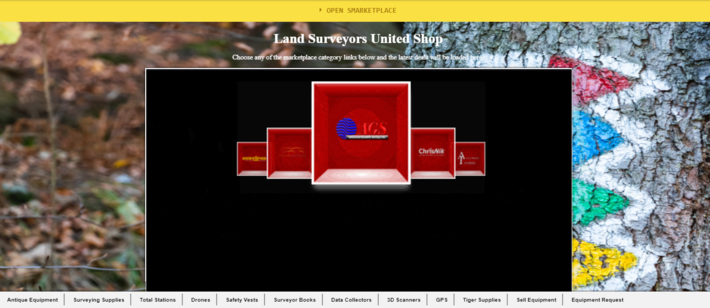 Simply click on any of the links at the bottom of this page and the latest deals will show up in the panel. No more having to navigate between hundreds of pages... it is all now in one place.
---
Surveyor Resources and Tools Page
On this new resources page, you will find all of the most popular apps for surveyors in the community, based on number of users.  You'll also find the Company Directory, Mentorship Toolkit and more.   Here is a video demonstrating how to use it...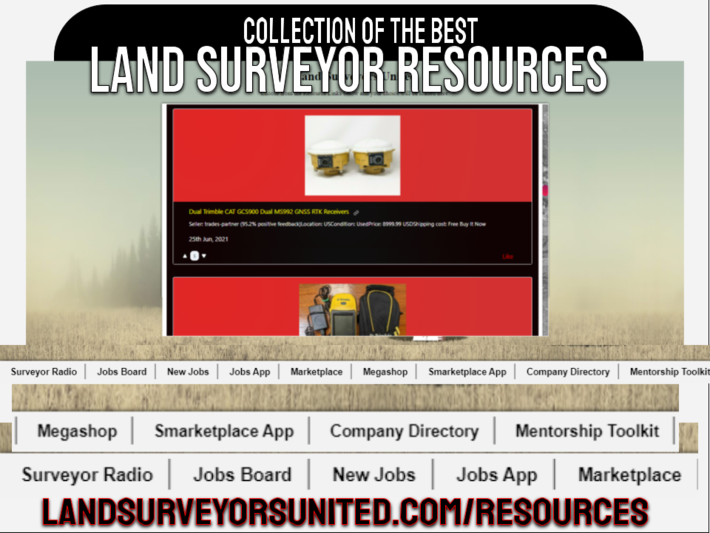 ---
© 2022 Land Surveyors United Resource Wiki